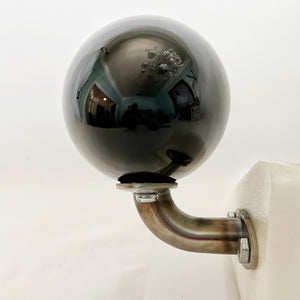 1937 Ford Tail Light Custom Brackets- Polished or Unpolished S/S
Custom Brackets to hold the 1937 Ford Tail Light at 90 Degrees to your frame rail or body panels. Very popular on roadsters and pickups. 
Tubing allows hidden routing of wire. Supplied with rubber pads for the lights. 
Sold as a pair, one Left Hand and one Right Hand Side. Choice of Polished or Unpolished  Stainless Steel.
We have Black and Chrome 1937 Tail Lights with various lenses available.