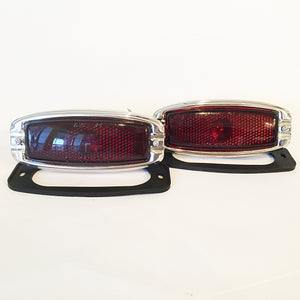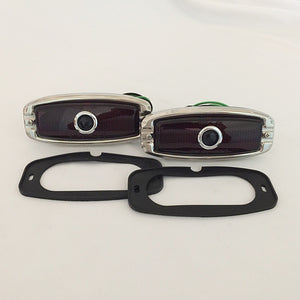 1941-48 Chevrolet Tail Lights
A very popular Hot Rod Tail Light, this Chevy 1941-48 Tail Light has an exact replica Stimsonite glass lens and polished s/s bezel as the original. This does have the 1157 dual filament bulb, and a rubber gasket is included. 
Ideal for fitting to a flat surface. Approximately 6" long and 2 1/2" tall. 
Also available with glass 'blue dot' or 'red dot' fitted!