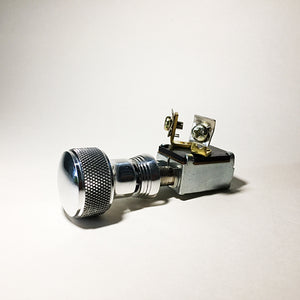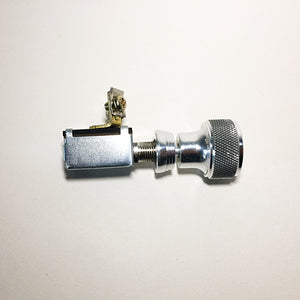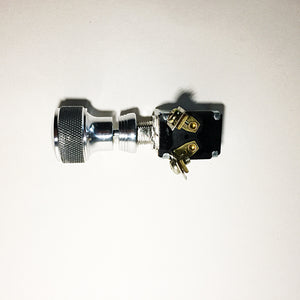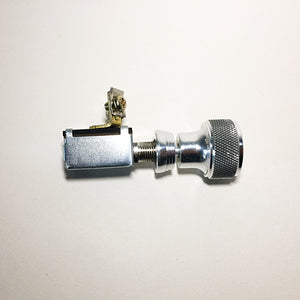 Dashboard Horn Push Switch with Custom 'Knurled' Knob & Bezel
This dashboard Horn Switch is a spring loaded switch that can be pressed to activate the horn or even windshield washers if you have them. Fitted with the 'Knurled ' style polished aluminum Knob and Bezel.
Will match up with several other different types of dash switch we have with the 'Shoebox' style Knob.