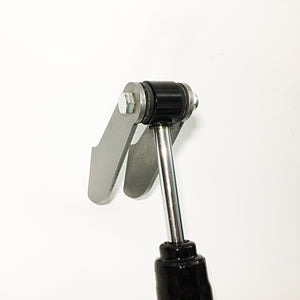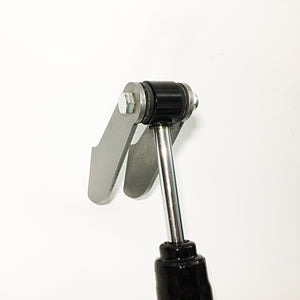 Front Shock Mount Plates - Weld On
Steel weld-on shock mount plates that 'sandwich' the top of the shock absorber.  Usually welds to the outside of the chassis frame. Plenty of material to reshape or re-angle if necessary.
Overall length of plate is 6 1/4". Widest point is 2 1/8"