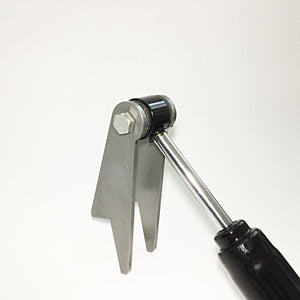 Front Shock Mounts - Weld-on - Tight Fit
Steel weld-on shock mount plates that 'sandwich' the top of the shock absorber.  Usually welds to the outside and top of the chassis frame. This brings the top shock mount closer to the frame rails for a tight fit. See the comparison to the 001-50107 in the pictures.
Overall length of plate is 6 1/4". Widest point is 2 1/8"