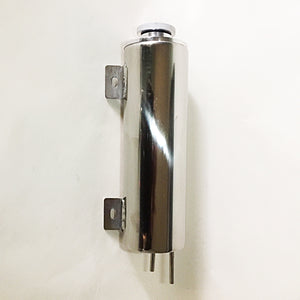 Radiator Overflow Tanks
An Overflow Tank allows the radiator to recover coolant that it will push out due to high operating temperatures. The overflow tanks we have will work with all popular engines. You just need to think what will look and fit best in the space you have available. 
These tanks are polished S/S with am Aluminum Knurled Cap. Mounting Brackets and hardware are include. Hook hose is not included. 2"x 13", 2" x 15", 2" x 17" and 3" x 10"