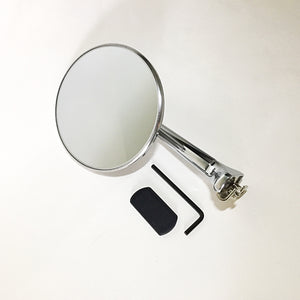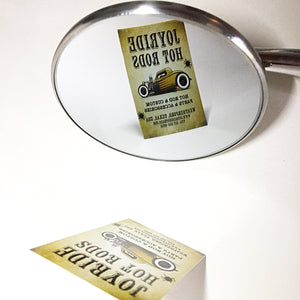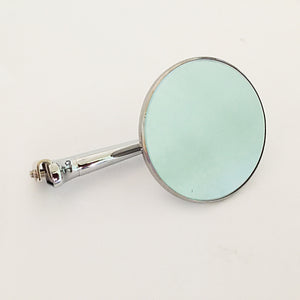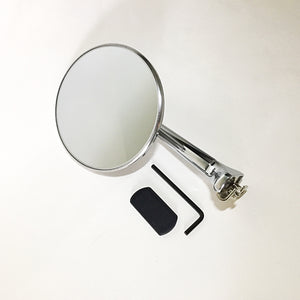 Straight Arm Door Edge Mirror
Like a Peep Mirror but with a 5 1/2" 'Straight' Arm. The arm is fixed towards the edge of the 4" diameter mirror head. This allows the head to have many positions.
The Chrome Arm and Bracket lock together on a serated edge to enable many angles of adjustment. The mirror clamps to the door edge so no drilling of body panels is required. A rubber pad is included to prevent paint damage. 
Available with a Flat or Convex Lens.